Our Awards
Healthy Schools Status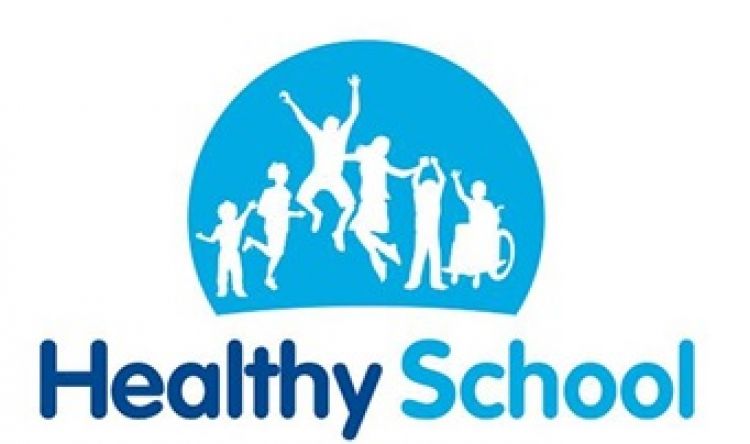 Our Healthy Schools status was awarded following a rigorous assessment of our health and well-being provision and we achieved National Healthy Schools status some years ago. We are now working to Enhanced Healthy Schools status to further develop improvements to the health and well-being of our pupils. Our work will be quality assured by the Healthy Schools team at the Leicestershire County Council.
Beyond Bullying Award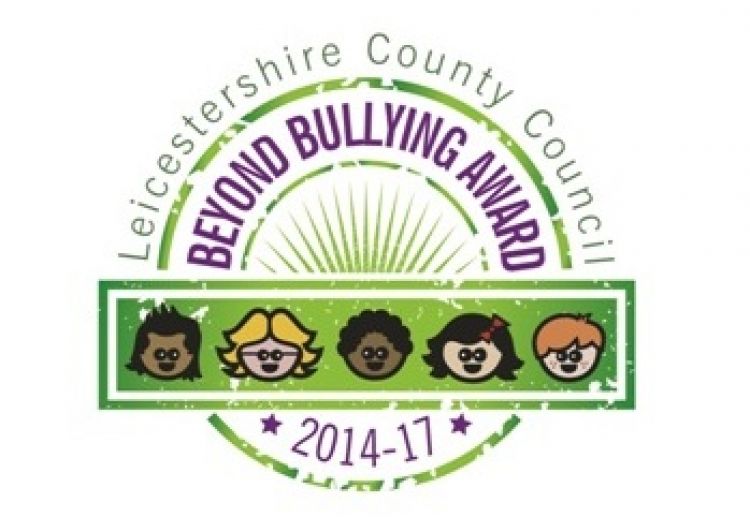 We are delighted to have gained this excellent award that recognises our achievements in embedding effective anti-bullying practice across the whole school.
Primary Science Quality Mark – Gilt Award
The Primary Science Quality Mark is an award scheme to enable primary schools across the UK to evaluate, strengthen and celebrate their science provision. We are delighted to confirm that working with the University of Hertfordshire, we achieved the Gilt Award in 2018, following our previous Silver Award in 2014. For more information click here www.psqm.org.uk
International School Award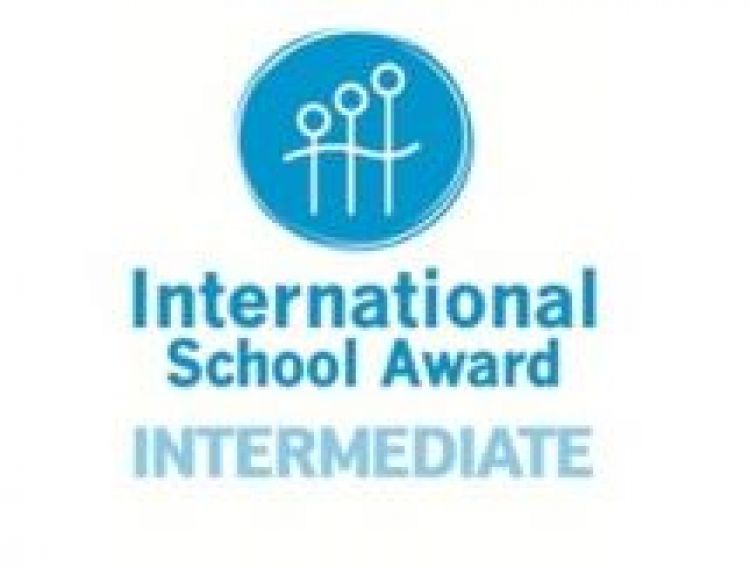 We are working towards achieving renewal of this award from the British Council. Our school has been recognised for it's international links with other schools and the work we have done to introduce international themes and understanding of other countries and cultures as part of our curriculum.
Artsmark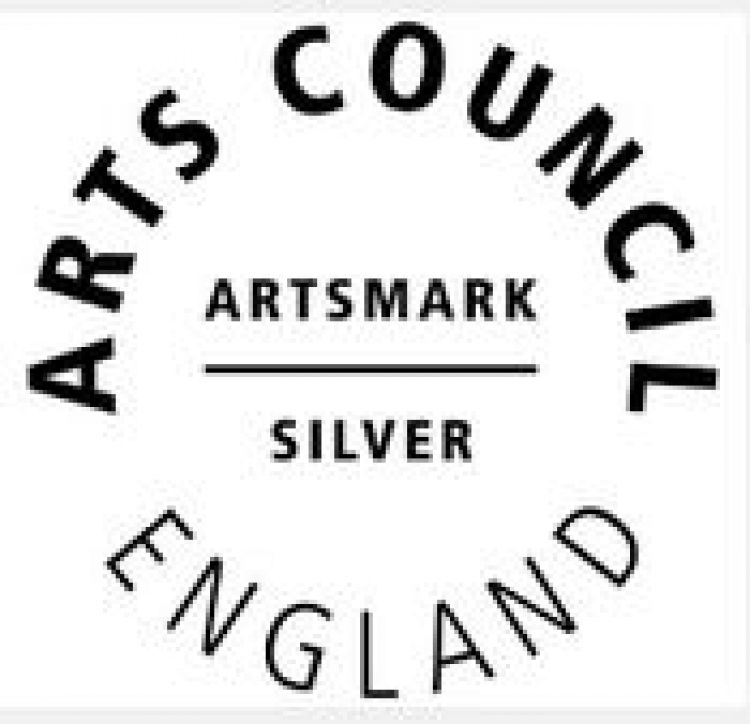 Artsmark is nationally recognised as demonstrating excellence in arts and cultural provision. Artsmark contributes to Ofsted's requirements that a school promotes children's spiritual, moral, social and cultural development. In 2003 Thistly were the first primary school to achieve the Silver Artsmark awarded by the Arts Council. We are now working towards a new Artsmark award and will have to meet a criteria to demonstrate that we continue to offer a wide range of arts in a broad and balanced curriculum, engaging all pupils. We will do this by ensuring there are exciting and challenging arts activities taking place in lessons and by offering ex-curricular activities as well.
Leicestershire Schools e-Safety Award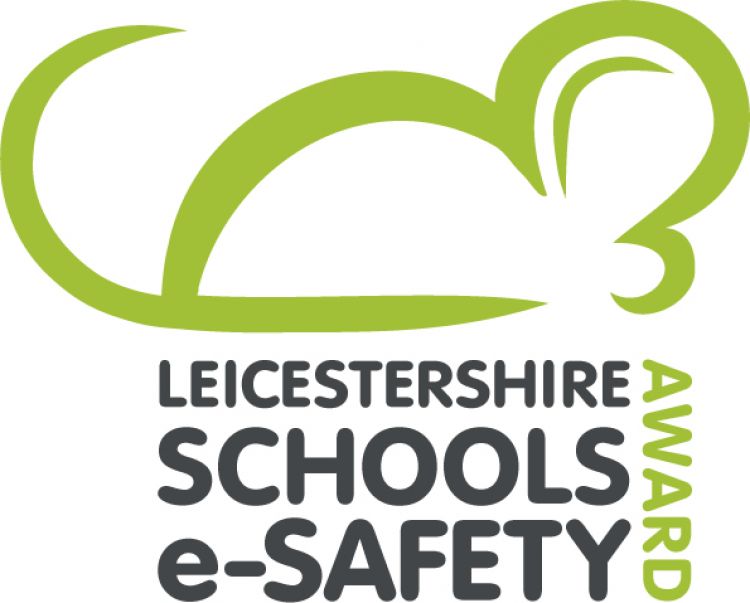 The Leicestershire Schools e-Safety Award provides schools with the opportunity to have outstanding practice in e-Safety validated. Our school has achieved this award by demonstrating how we are safeguarding and promoting the well-being of our pupils in their use of digital technology and how we are working to ensure our pupils are aware of and can manage the risks of using the internet. We are a school member of Parenting in the Digital Age, an organisation that helps parents keep their children safe on-line.
Rights Respecting Award
The Unicef UK Rights Respecting Schools Award (RRSA) supports schools across the UK to embed children's human rights in their ethos and culture. The award recognises achievement in putting the UN Convention on the Rights of the Child (UNCRC) at the heart of a school's practice to improve well-being and help all children realise their potential. You can read more about the award here http://www.unicef.org.uk/rights-respecting-schools/about-the-award/what-is-rrsa/.
The award is based on principles of equality, dignity, respect, non-discrimination and participation. The initiative started in 2006 and schools involved in the Award have reported a positive impact on relationships and well-being, leading to better learning and behaviour, improved academic standards and less bullying.
We have to show that we have embedded children's rights in their school's practice and ethos and implement four evidence based standards that cover the leadership of the school, knowledge and understanding of children's rights, ethos and relationships and the empowerment of children.
There are three levels to the Award:
Recognition of Commitment (ROC)
Level 1
Level 2
The journey to Level 2, the highest award granted by Unicef UK, can take three to four years. We are at the start of this exciting accreditation and are currently completing our Recognition of Commitment with our School Council.
Eco Award
The Eco-Schools award is an international award programme that guides schools on their sustainable journey, to help make sustainability an integral part of school life. Eco-Schools can help enhance the curriculum and get the whole school united behind something important.
We are currently working towards our Bronze aware and are in the process of an Environmental review of our school. We have an Eco team that meets on a monthly basis and arranges activities for pupils in the school, including fund raising for environmental causes and recycling and waste reduction initiatives.